Fashionistas and poets meet at the National Poetry Library in London. From Sylvia Plath to Theresa Hak Kyung Cha, after a seemingly unlikely marriage
Poetry and fashion, two similar first-person narratives, come together Poets in fashion to celebrate the dresses of 20th Century poets, hosted by the National Poetry Library at the Royal Festival Hall until 10 September 2023. To liven up the exhibition, curated by Sarah Parker and Sophie Oliver, in association with the Victoria & Albert Costume Designer Museum Gesa Werner , there are seven installation dresses to evoke as many female poets who left their mark on the collective culture. From Sylvia Plath to Theresa Hak Kyung Cha, it's about more than an exhibition of the clothes they used to wear a celebration of her style, in the use of words as well as in clothing. So much so that their most iconic looks (with the exception of an original case) have been recreated through numerous photographic archive testimonies and presented alongside poems, photos and recordings. What emerges are the aesthetic-intellectual universes of these great women, showing how much they are set were associated with poetic art to express their identity.
THE POETS IN VOGUE EXHIBITION IN LONDON
Prominent representative of the so-called American confessional poetry together with her friend Sylvia Plath, Anne Kuester He destabilized his contemporaries with his irreverent and unconventional poetry, and pioneered issues such as abortion, masturbation, and mental health. Only the long red dress that she wore during her public readings, always strictly barefoot and with a lit cigarette, could remind of her here. The African-American poet, activist, and militant's political messages also carried through the clothing Audre Lorde, a pivotal figure in intersectional feminism, is told here through the asymmetrical print kaftan she originally created. A reconstruction of the theatrical costume for the role of Lady Macbeth falls like a precious curtain from the ceiling of the library and embodies the verses between opulence and modernity of eclecticism Edie Sitwell. Next we find the collars of the series dedicated Stevie Smith, a must-have in her outfits along with aprons and safety pins, in this case a metaphor for poetic repetition as a style exercise dear to her heart. Words become stuff and matter in the work of the poet, performer and director Theresa Hak Kyung Chawhich, through the stream of consciousness and an interdisciplinary approach, addresses topics such as oppression, violence, the ambiguity of language, condensed in the recording of Trip Callaghan performance Aveugle voix (1975).
The content follows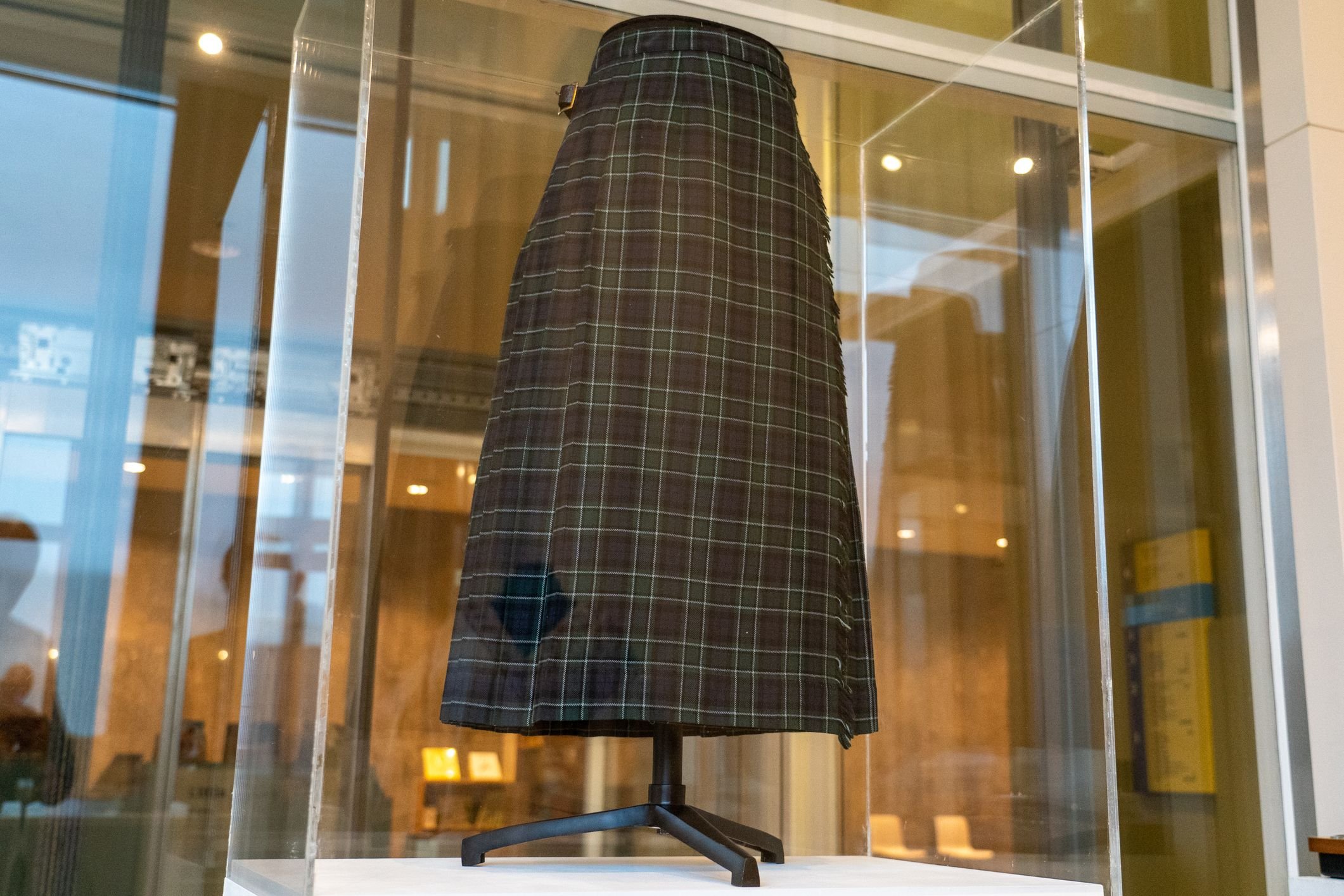 THE CASE OF SYLVIA PLATH
"Why can't I try different lives as if it were clothes, which one fits me better and gives me the most?", he wrote Sylvia Plath. And how to blame her. Often relegated to inner anguish and his tragic death, his myth encompasses many facets, including a certain passion for clothing. Plath adored her so much that she detailed her new acquisitions in letters and diaries. Maybe because she started her career as a writer in a fashion magazine, or maybe because one perspective doesn't necessarily exclude the other. The kilt that belonged to her and in which she was photographed as a very young girl during a trip to Paris in the spring of 1956 is the only original piece in the exhibition. The emblem of his beloved wardrobe is on loan from London bookshop The Second Shelf.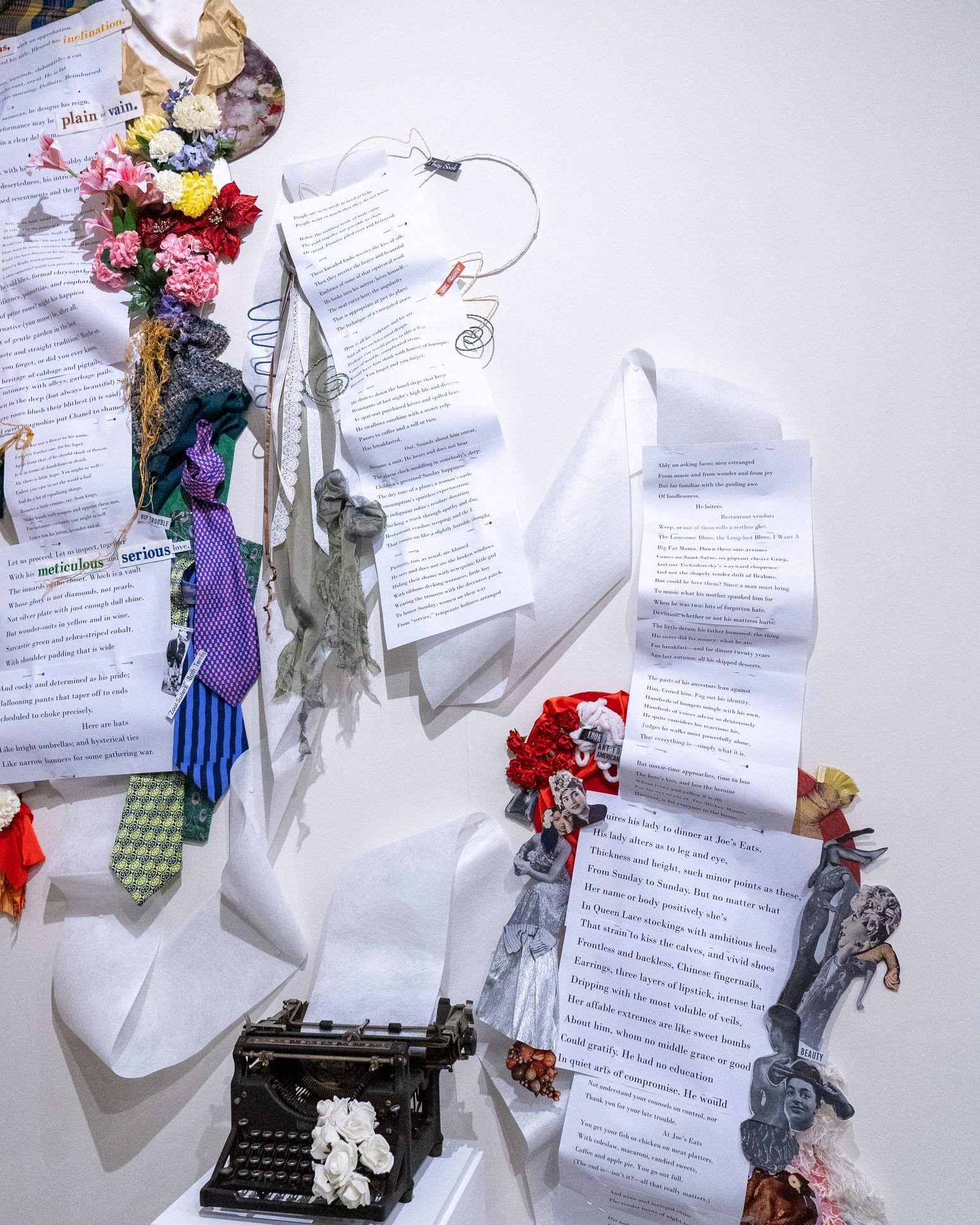 THE CONNECTION BETWEEN POETRY AND FASHION
While poetry is traced back to intellect and emotional inwardness on the one hand, fashion often seems to be their antithesis on the other hand, devoted to appearances and the pursuit of the new. In both cases we are talking about languages ​​that presuppose choices, which in turn become expressions of identity and reveal a particular way of thinking and a particular culture. what emerges from it Poets in fashion it's how much these two worlds share a strong bond with form that constantly evolving concepts conform to. In short, whether it's an outfit or a poem, we face a "journey through the inconvenient truths of the world," as philosopher Lars Svendsen suggests. A speech we discussed at Artribune in the last episode of fashion grandstanda format dedicated to fashion on our Twitch channel, with the intervention of the writer, author and comedian Jade Biaggi.
Aurora Mandelli
London // until September 10, 2023
Poets in fashion
NATIONAL POETRY LIBRARY
Belvedere Street