Now another long-time companion from the dark arena of national political life has left us. His alter ego character has been around since 1979 Bobofirst up Linusaccompanies the little joys and big worries step by stephomo italicus sincursus. The Tuscan Sergio Staino, born in Piancastagnaio in 1940 and with roots between Florence and Scandicci, has, at the age of 83, just ended his bittersweet guerrilla journey in the treacherous jungle of opposition to power; and today everyone praises him – even those who disapproved of his critical voice – and, as is widespread, pities him. And well, it seems inevitable. For those who were his sincere friends, as a person even more than as a satyr, the dismay and lack are different.
Sergio Staino, between satire and politics
We cannot forget Sergio's almost blind tenacity (and excuse the loss of taste for someone who has lived almost seriously blind in recent years), going to the limit of openness and perhaps even beyond when he appeals to the basic values ​​of social feeling believes and even in their self-appointed and supposed party representatives. Sergio Staino always wanted to convince himself – and perhaps others – to believe it. And this great, yet losing stubbornness created a great tenderness in us: partly we wanted to be like him, partly we didn't feel like it.
It wasn't easy being like Staino, objective. Not only because of his invincible and all-encompassing political passion, but also because of his many qualities as an all-round intellectual. Not just Bobo in his life, come on, let's not trivialize it. Apart from the satirical collaborations, by The messenger Naturally The unitbut also to The future and finally a The pressureand apart from the obvious and somewhat sad migrations of party militancy, from the PCI to the PDS, to the DS and to the PD, the paper delivered it tango in the ether with Teletangohe held out in Rai with the satirical variety show Cielito LindoHe wrote and directed two truly unique films such as: Horses are born And Don't call me Omar (Try to recover them and you will be amazed), he was the creator, founder and director of the Puccini Theater in Florence ("Teatro Stabile della Satire e della Contaminazione dei Genri"), he was actively involved under the Presidents of the Union of atheists and rationalist agnostics, and until the end he was also president of the deserving Club Tenco of Sanremo.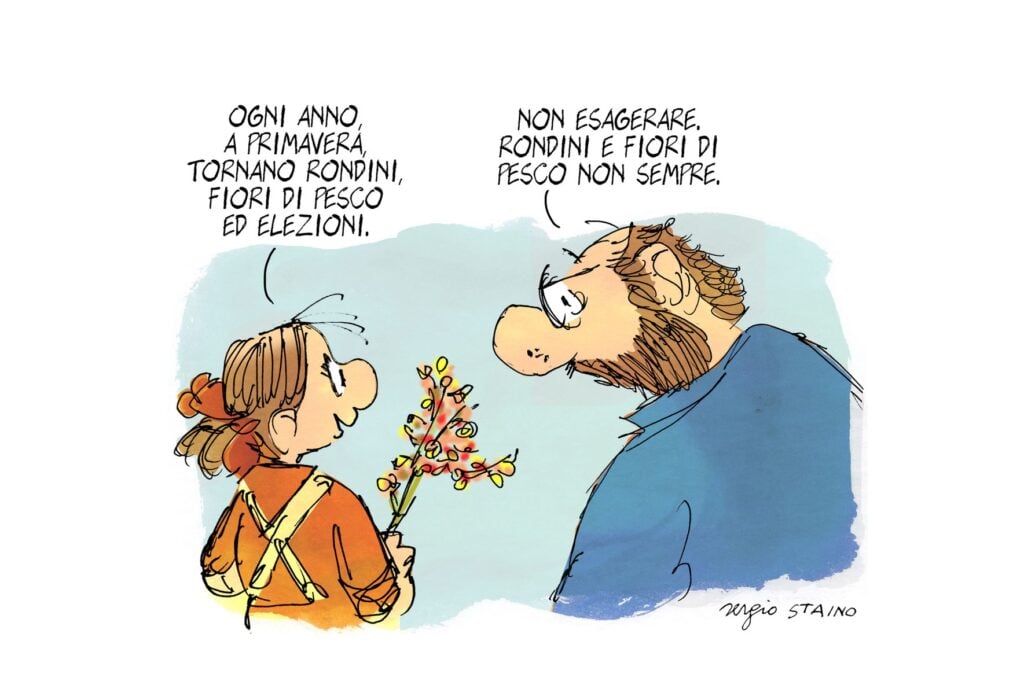 The intellectual activity of Sergio Staino
As a satirist, cartoonist, journalist, screenwriter, director, entrepreneur, politician and polemicist, Sergio Staino, "that gentleman from Scandicci", should be remembered fully a total intellectual, organic, of those whose form is now lost. He always played his personal role and continued to push his heart beyond the barbed wires with the almost self-destructive boldness of someone who had been painstakingly trained in the years when it was said that "the personal is political." A champion of self-irony, our friend Sergio: This is how we will remember him, this is how we will miss him.
Ferruccio Giromini