In the coming years, many people will realize that there is a need for creativity in a society where "caring communities" are emerging. Word of the Indian psychoanalyst Amrita Narayanan. Narayanan is a clinical psychologist and psychoanalyst. As an undergraduate, she studied history and French at Middlebury College in Vermont. He holds a Master of Science in Clinical Psychology and a Doctorate in Clinical Psychology from Stanford University. After receiving her doctorate, she received a license to practice psychotherapy in California in 2009 and worked as a psychologist at Napa State Hospital. After returning to India, she trained as a psychoanalyst with the Indian Psychoanalytical Society and was accepted as a member of the International Psychoanalytic Association in 2019. She published Women's Sexuality in Modern India: In the Intoxication of Need (2023). It is said about it Artribune for Futuro Antico.
What are your inspiring references?
Conversations inspire me. When people interact with one another in ways that are neither productive nor problem-solving, a potential space for creative improvisation opens up. Keats' idea of ​​the "negative faculty" allowing the poet to identify with the subject of the poem was important to me: I find inspiration in what might be outwardly seen as uncultured or unproductive. Sometimes when I'm stuck with a cultural problem, I talk to my twelve-year-old daughter. She doesn't always understand what I tell her, but there is something special about two bodies breathing and thinking together and not just one that catalyzes my thinking.
And in art?
In the visual arts, I am always looking for modernist portraits and works of art that contain contradictions. As a girl, I found portraits of women particularly orientating. Some of the artists who were and are important to me are: Anjolie Ela Menon, B. Prabha, Anupam South, Amrita Sher Gil And Maite Delteil. I find that in literature Jorge Luis Borges And Lewis Carroll is particularly surprising for his intuitions about the relationship between the dreamer and the dreamed. These two authors' idea that we simultaneously produce and are produced feels real and frightening, giving us a healthy susceptibility to omnipotence that might otherwise feel oppressive in creative work. I reach out to writers like Kamala Das and Virginia Woolf, who reflects me when I need it. To find company in the vagaries of desire, classical poetry – translated from Tamil and Sanskrit – opens windows and connects me with a feeling that resonates with my own but feels less personal and therefore more bearable.
Which project represents you the most? Can you tell us something about its creation?
Women's Sexuality in Modern India: In the Intoxication of Need (OUP, 2023) represents my nearly decade-long engagement with how social and cultural forces interact with women's sexuality in India. One of the central ideas of this book is that patriarchal values ​​have influenced women's sexual styles in ways that challenge feminist morality.
What significance does the genius loci have in your work?
Panjim, Goa, where I live, is a city near a river. I spot the Mandovi River when I walk in my neighborhood, Altinho, where the most common trees are banyan, coconut, forest flame and rain trees. I like knowing their popular names, even if, as Lewis Carroll reminds us, they don't correspond to their scientific names. Although I find the collective dream of the international citizen compelling, I think there is no escaping the fact that physically we are all local entities, regardless of our imagination. Local smells, sounds and sights shape our daily lives. No matter how much we dwell in the imagination, as I write this, the scent of idli – the fermented rice cake that is my breakfast – wafts through the house, and it influences the way I think and feel. I would like to add that the importance of the local to my work cannot be overstated, because even in the Internet age, all studies show that local realities tend to take precedence over those of the Internet when it comes to female sexuality. Psychology as a discipline has not been sufficiently interested in the local.
How important is the past in imagining and building the future? Do you think the future can have an ancient heart?
We know from science that our imagination depends on memory: we imagine only on the basis of transformations and combinations of previously experienced material. So how we imagine our future literally depends on our past, but obviously we don't all share the same past or experience the same past events in the same way. Therefore, it is crucial to be aware of what aspects of our past guide our future imaginations and how others may have experienced the same past differently.
What advice would you give to a young person who wants to follow your path?
To dream big – which is different from dreaming big – I would advise young people to know as many realities as possible. Reading, attending art and theater and learning a foreign language are fundamental. Like most analysts, I still believe that reading the classics of literature from around the world or knowing them in theatrical form is excellent preparation for a career as a psychoanalyst. Now I also think that reading experimental fiction and watching performance art should be part of the training for this career path.
Does the concept of the sacred still have meaning and strength in a defined post-truth era?
Absolutely. I think that in our efforts to be secular, we don't talk enough about how enjoyable and unifying different types of magic can be. I view the sacred as an aesthetic experience of resonance that has within itself a sensual and emotional dimension, as it is capable of extracting the personal from its atomized state into a more comprehensive and expansive feeling. To return to my answer to the first question about inspiration: For me, the sacred arises in pockets of open time that lie outside of chronological time, but still within it: Kairos instead of Chronos, if you want it. For me, dawn is a time of day when there seems to be greater opportunity to experience the sacred.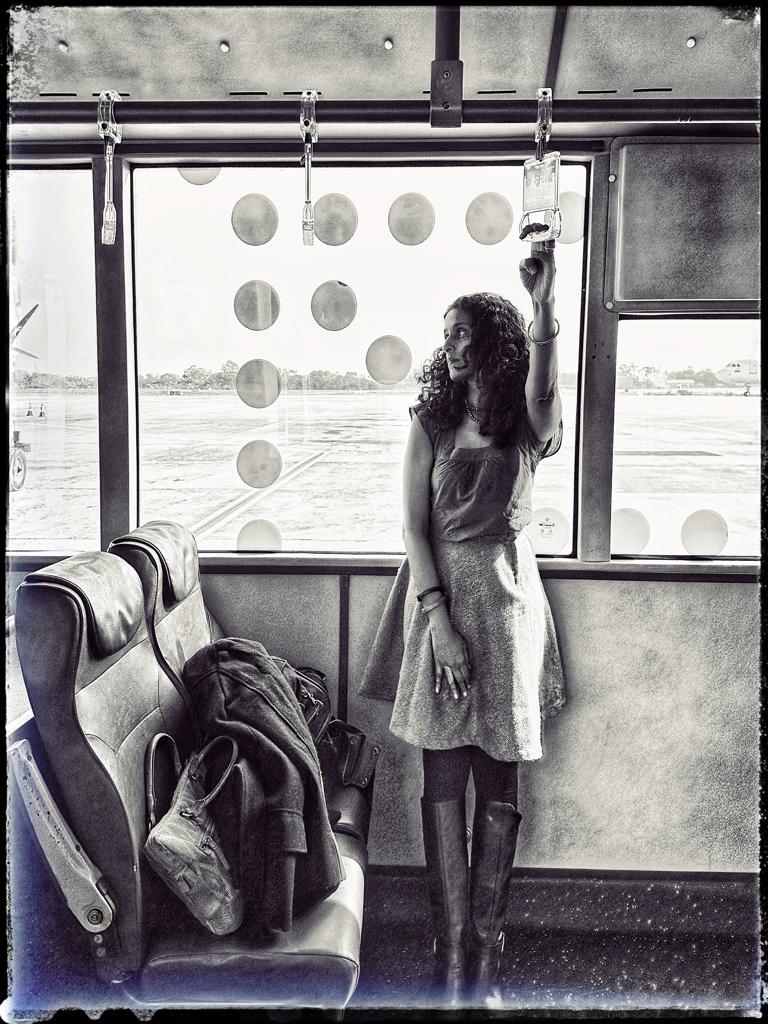 How do you imagine the future? Can you share with us three ideas that you believe will guide the next few years?
The pandemic has awakened in me a strange hope that an international, networked, yet local and communal zeitgeist could emerge in the world again. I believe there is a critical mass of people who want to address the disease of atomized individuality and the highly capitalist narcissistic culture of individual fulfillment. I like to imagine that people recognize their undeniable collective need for community and creativity, just as they have recognized their individual material needs.
What do you suggest?
Caring communities: I hope that local and global communities will be less evangelical about physical desire. I feel like there is a danger of colonizing love and desire, when in reality we need to expand it from the two-person universe to find forms of group love. Many of us are tired of engaging in and witnessing forms of group hatred. Of course, I too fear that these will get worse, but I prefer to assume that forms of group love and friendship will also increase.
A nostalgia for our "Luddite" past: The feature has obviously become too convincing for us. The pandemic has reminded many of us, especially those who didn't grow up with the internet, how enjoyable some of our old, slower ways of life were. Life on the surface – between our tablets, laptops and phones – is more daunting than we want to admit. I imagine that for many people, deep aesthetics and not just fast functionality will become important again.Ludovico Pratesi