It's not the first time Milo Manara, the cartoonist known all over the world for his angelic and sensual women, decides to test himself by designing the album covers of successful female singers. After I experimented with it Biagio Antonacci, Riccardo Cocciante And Lucio Dalla ("You made me more beautiful than my mother!", said the singer-songwriter on the occasion of the collaboration for the album 12,000 moons), which the legendary designer from Trentino pointed to with his pencils Elodiea leading figure on the national pop scene.
The collaboration between Elodie and Milo Manara
In fact, in these hours the creation of the cover of the artist's new album was announced, which bears the signature of Manara. The news was broken by Elodie herself, who revealed the devilish and in a post on Instagram Klimtiancomplete with a comment from the designer himself, who responded from his personal profile: "It was a wonderful collaboration". In the work, the singer is depicted naked, with clenched fists and a posture that expresses firmness. This is an illustration inspired by an image from the video With headlights off, the single that preceded the album's release on September 22nd. Some curved and baroque patterns, played on red tones, form the background for the woman's portrait.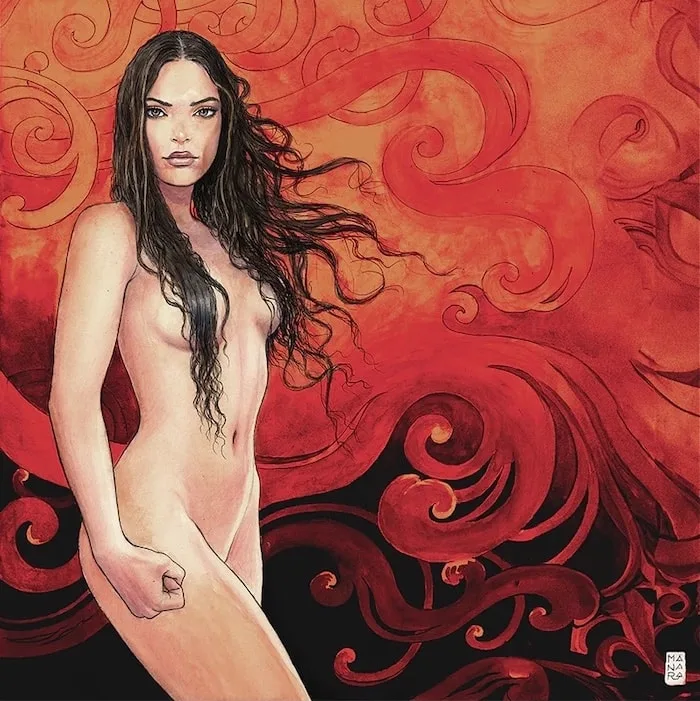 Elodie's new album
"It's incredible to know that an artist like him understands what I do. It's not exhibitionism, it's awareness of who you are, of your body, of your freedom", Elodie recently commented on the collaboration with Manara during a live broadcast on Instagram. The singer's album titled red lightwill be in stores at midnight on October 6th. According to the artist, however, it is not a real album, but a "club tape" in which the tracks are mixed and follow one another without interruption.
Alex Urso