October's highly anticipated Paris auctions will also include a special auction dedicated to the collection Mr and Mrs Titze. Love stories from the collection of Anne & Wolfgang Titze This is the retail sale that Christie's will hold in Paris on the 19th of Octoberwith a catalog of 39 lots that can return "a portrait of a couple, their decisions and their sensibilities". As a tribute to a ten-year and rigorous collecting journey along the paths of minimalism, abstraction and German post-war painting, which has always been essentially a constant declaration of love for art and artists.
We only interviewed collectors Anna And Wolfgang Titze to find out everything.
Interview with Anne and Wolfgang Titze
When and how did you start buying art?
As an Austrian citizen, it was natural for me to start with Austrian artists, Hermann Nitsch or Arnulf Rainer, but more for decorative purposes than a collecting idea. Everything changed quickly when my wife and I met two figures from the art world in 1995. The French gallery owner Liliane Vincy, who opened our eyes to Arte Povera, Nouveau Réalisme and Gruppo Zero. And then the sculptor Bernard Venet, which led us to Minimal Art in America instead. Without him, we would never have become the obsessive collectors of this movement that we are.
What were you looking for in those early days from an intellectual and emotional perspective and what appealed to you so much that you were included in the collection?
Of the research I mentioned from the 1960s, we were particularly fascinated by the move away from the painterly object. The intellectual radicalism impressed us and we began to study and study, reading, visiting museums and, above all, the artists in their studios to hear their version of the art of the future. Venet always said: "If an artist doesn't add anything new to the art, he should stop producing it".
Also the imprint of an artist, yours.
Yes, and then this immediate affinity for conceptual practices was also strongly motivated by our passion for contemporary music, which took similarly radical paths in the same years and I'm thinking, among others, of John Cage in the USA or Karlheinz Stockhausen in Germany the composition. Totally agrees with what he said too Yves Klein in the 50s: "Art is complete freedom. Once imprisoned, freedom is at risk and life becomes a prison".
Is there a work you regret purchasing?
During one of our trips to New York in the '90s to buy Agnes Martin, Donald Judd and Sol LeWitt, we were invited into a gallery owner's house and what did we see on a wall? A large black and red screen Mark Rothko. We will never forget the emotional shock of doing this work. Quite unexpectedly we were asked to buy it and we thought about it for three nights without closing, only to decide against it. We were too focused on minimal back then. But in retrospect: what a mistake!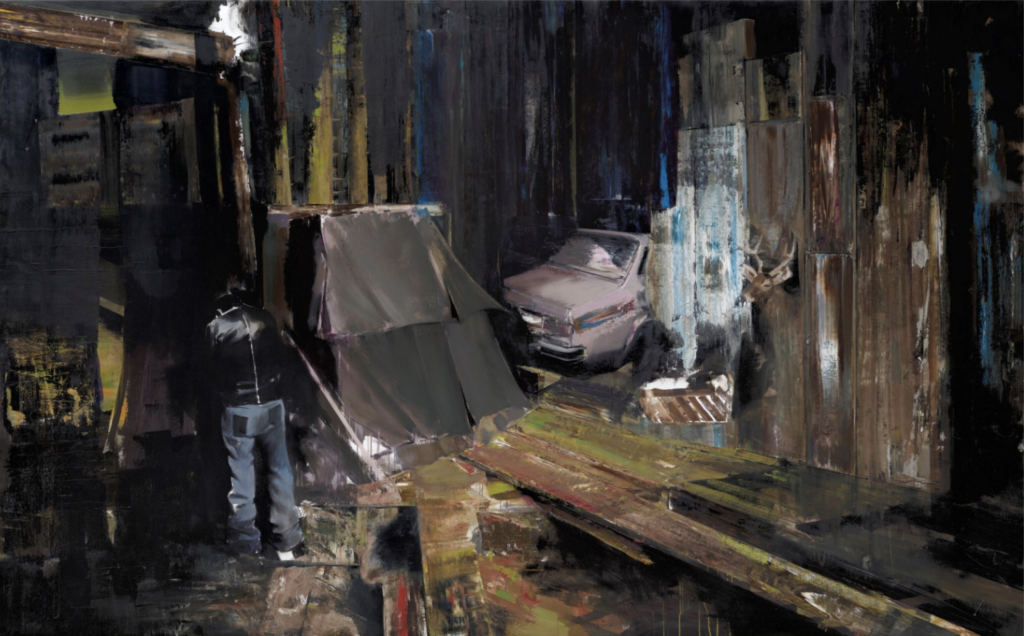 According to the Titze couple, collecting
What are the key themes and strengths of a "couples" collection?
Our collection has been a collaborative effort from the beginning, even though we are of different geographical origins and the environments in which we grew up are different. My wife worked as a television producer for "60 Minutes" on CBS News in the United States. I as an economist and then responsible for strategic areas. It wasn't always easy, but we never bought a work that we didn't both agree with.
That's why we wanted to name the big Belvedere exhibition in Vienna love story. And now, together with Christie's, we also hold the same title for sales, but in the plural: Love storiesto give back the many "infatuations" in thirty years of travel, and especially those for our artists.
Well, this exhibition at the Belvedere was the first time that you decided to show your collection, which until then had remained private, to the public.
Yes, in the past we have always rejected exhibition requests, mainly because we were not interested in the amount of attention. And then we kept being loaned to many museums around the world, from MoMA to the Pompidou to the Tate Modern to the Beyeler Foundation. And that kept us very busy, both logistically and curatorially.
But then you changed your mind.
Yes, and in 2014 we received the offer from the Belvedere Museum in Vienna, which was irresistible. They had just added Prince Eugene's Winter Palace as an additional exhibition venue, and anyone who has seen these absolutely unique Baroque rooms at least once can understand it! With another room, also in the Belvedere, we were able to show 200 works by 100 artists.
How do you imagine the future of your collection?
Back at the Belvedere exhibition, we thought about how we could protect the future of our collection and ensure that it could live forever.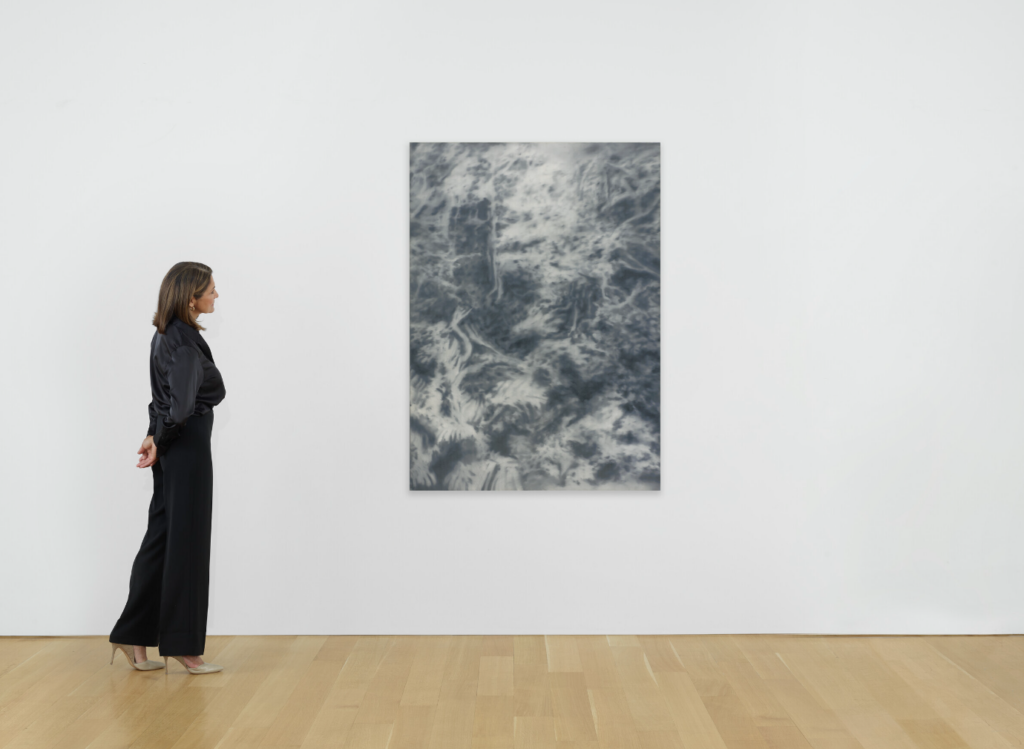 From collecting to the Titze Foundation
Against this background, you started the project of your own foundation.
Yes, it has become clear that we need to create a legal entity that can manage this in the long term, and the future Titze Foundation is the best solution. However, we always keep the path of collaboration with museums and other institutions open, both with donations and long-term loans as well as with our existing sponsorship activities for young artists and musicians.
Is the Christie's auction also designed with this in mind?
Yes, because it will serve to enrich the Foundation with a catalog of 39 works of great quality and historical-artistic value, capable of reflecting the standards of the entire collection. This sale builds a bridge between the first exhibition at the Belvedere and the projection of the collection itself into the future.
What role and responsibility do collectors have for you today?
Let me tell you what a real collector does for me. He collects based on a precise collecting strategy; he does not add pieces without a reference context. This is done with the aim of conveying a unique message through the collection. And in this respect, for me the collection is a work of art in itself. When a collector sells works, he does so not to make a profit, but to reorganize and structure the collection. Also because he is constantly committed to re-examining the relevance and development of the collection as part of a broader context that is subject to change.
A process that continues over time.
Yes, it is constantly evolving, requires research and reflection and must be managed with the utmost care. And for us, to be a collection, it is not locked in a warehouse, but like music, it must be accessible to the public as much as possible.
How can this be achieved?
With exhibitions, with a willingness to lend works to museums and, if possible, with an attempt to highlight the global identity of the collection from which they come. Art is an essential part of our cultures, also in connection with social and technological changes. And a collector must commit to being part of these developments, either by contributing to existing infrastructures or by creating new ones. To make art visible and keep it that way over time, "for the good of the world", to put it in a slogan! It is a privilege and one of the duties of a collector to pursue such an ambitious goal.
How the art system has changed
How do you think the art system has changed from the 90s to today?
When we started, we said to ourselves that we were one of the 200 people, maybe 300, who were collecting art at the time. Then the market exploded dramatically and how many will there be today? 200,000 buyers? So similar.
And how do you explain it?
The main reason is financial. Compared to other investments, the art market has demonstrated an exceptional ability to create value over the last thirty years. And that's why most buyers today are considered investors and not collectors.
What consequences does such a scenario have for those who remain interested in collecting art rather than investing in art?
With awareness, you must continue to pursue your strategy with continuous adjustments. In response to the many buyers in the East, the billion-dollar investments from the Middle East or the arrival of very young new billionaires.
What still fascinates you about contemporary art today?
The world is becoming more complex every day. And the art scene reflects this complexity, especially from the point of view of social or technological changes, with the world of NFT, 3D and artificial intelligence, with the impact of social networks. Everything influences artistic messages, while at the same time art manages to give a voice to all minorities. All of this is of great interest to us, but it must be observed with awareness in order to keep the bar level for the selection of artists and works in such a fascinating storm.
And does that change your collecting?
Today, this scenario keeps us curious, alert and in full collecting activity. But we still apply our old rule: When you stand in front of a work, it must touch you. Heart and brain: They are the ones that guide our decisions. And then we continue to be inspired by a famous piece of advice Frank Stella: "You see what you see". Then only the future will tell.
Cristina Marutscho